Vol 6 Ana our student ambassador: Travelling in Finland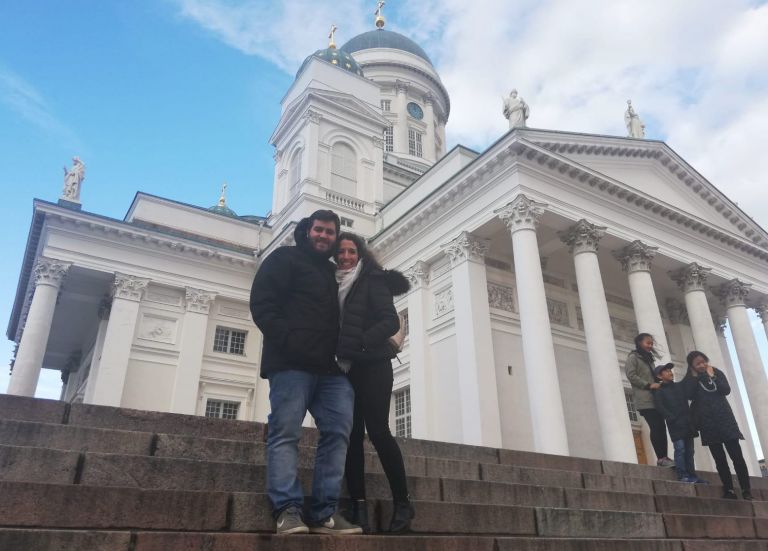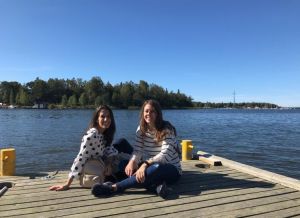 Hey hey!
Today I want to talk you about the different travels which we can do from Seinäjoki.
First of all, I should say that I have done only some travels from the moment, because as you know, I will stay here the whole year, so I am planning different travels until May.
First of all, only some days after arrived to Seinäjoki, I travelled to Vaasa with my friends. Vaasa is on the west coast of Finland, and has a population of 67,465 inhabitants. Also, it is the regional capital of Ostrobothnia. We chose Vaasa because we wanted to see the coast in Finland, and also because we knew that it is one of the most famous cities in Finland, so we wanted to see it. We went by train, and after arrived we visited a church, then we visited the city centre, and finally we walked through the sea and we took lots of pictures. Before leave, we had a coffee in the Vaasa Market Square enjoying the good weather which offered us the Finnish´s last summer days.
My second travel was to Helsinki, on 5th October, when my boyfriend came here to visit me. As I reflected in my 4th post, when I arrived to Helsinki traveling to Seinäjoki, I hadn´t got enough time to visit the city, so I thought that October would be a good date to do that. So on 5th December I went to Helsinki, and during this travel I was surprised by the entire city but mainly by one of the places I visited. We visited the Senate Square, which is composed by: The Cathedral, National Library of Finland, the Main building of the University of Helsinki, and the Government Palace. We also visited the Old Market hall, because I love the food old markets. All these places were beautiful, but the one which made me fall in love, was the National Library of Finland. On the outside it is a nice building, but when you enter you discover a nice building, and also a place full of colour, where you can enjoy reading a book quietly, while enjoying the internal heat, seeing the green landscape through one of its large windows.
My third travel has been to Lapland. I have visited Lapland the last weekend, and it was an incredible trip, but I will write a whole post to talk you about this nice experience.
Finally, I´m planning new travels through Finland, and also from Finland to another countries, like Estonia, Latvia, Sweden, Russia, for the next semester, so I hope to write you about it here.
In conclusion, I can say that Finland is a very nice country to travel, and also it is a country which makes easy the trips around the country. Furthermore, for me it´s easy to travel to other countries which are more difficult to visit from my country, so I will take full advantage of this opportunity during my stay.
I hope all of you have enjoyed this post, as much as I have enjoyed writing it, and if you have any question, or suggestion (even recommendations of places to visit), don´t hesitate to contact me.
Meet us on our blogsite soon!