Vol 12 Ana our student ambassador: Trip to Lapland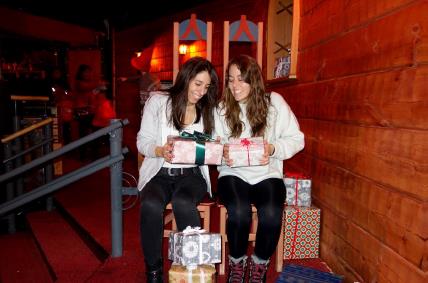 Hey hey!
Today I want to talk you about the Lapland trip which around 70 students and me did with SAMO. Before arrived to Finland, I was sure that I was going to travel to Lapland before Christmas, mainly to see Santa Claus, and also to enjoy the great views which we could enjoy in the north of Finland.
We left Seinäjoki on Friday November 23rd at 05:00 in direction Luosto. The trip would last approximately 8 hours, but first we stopped in Oulu to buy in a supermarket, and then we followed the trip to Rovaniemi. About two hours later we arrived at Rovaniemi. This moment was very exciting because my dream since childhood was to see Santa Claus in his house in Lapland, because on television in Spain show him every year receiving letters, so it was a dream fulfilled. There, we took pictures around the Santa Claus House, at the coordinates where the Arctic Circle begins, with the reindeer, and of course, inside the house with Santa Claus. Inside, we could see some of the different sections that the presents follow before being "delivered", and finally we were able to meet Santa Claus, who speaks several languages (I talk with him in Spanish).
After Rovaniemi, we went again by bus, to Luosto, our destination, where we settled in the different cottages that looked like fairytale, cabins made entirely of wood, with large beds, chimney, and sauna. That night, I tried for the first time the typical sauna in Finland with friends, doing the typical process of going out (after a few minutes in the sauna) where the temperature was -8 º C, and the feeling was excellent, without feeling the cold temperatures.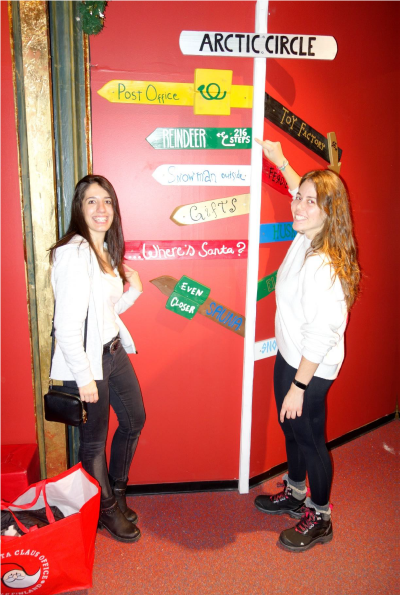 On Saturday some companions went skiing, while others were enjoying the Lapland landscape. We went to walk, we visited the lake, we ate sausages in a fire with firewood in the open air, and finally we went to enjoy a few hours of spa and sauna. After a comforting dinner and shower, SAMO's monitors prepared games for all the participants, where we enjoyed a lot, and there were even prizes for the winning team.
On Sunday, after having breakfast and collecting the suitcases, we returned to Seinäjoki. On the way to Seinäjoki we stopped to see a farm of reindeer and Huskies. At first we were going to ride a sled, but due to the lack of snow, we only visited them, we knew about the life and care that these animals receive, and we fed the reindeers. At the end, we came back for Seinäjoki.
The trip has been an amazing experience that I know I will remember all my life, because it has been a dream fulfilled, with amazing friends known in Finland, but I hope to have them always.
This last sentence can be applied to my first semester Erasmus in general, because it has been an incredible experience, a dream fulfilled, with lovely people, which also I have loved to tell through this blog. With this post also ends my experience as an ambassador in SeAMK, where I enjoyed writing my experiences here, so I hope to keep telling you very soon.
Thank you very much for your dedication, and for the affection received Finland < 3