New life: Challenging but desirable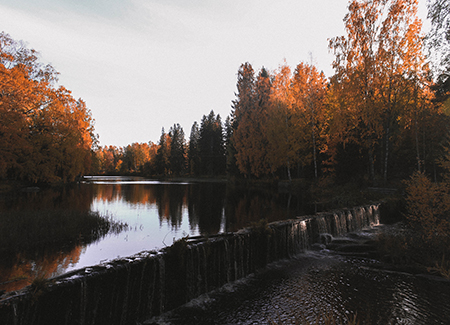 VIET NAM – Staying or leaving
Viet Nam – my beloved hometown is located in South East Asia where I have grown up and lived for more than 25 years. There, I have owned everything: my family and desirable job. Honestly, it is difficult for Vietnamese people to leave the place where they were born, especially for those who have to begin at the starting point again. The hardest obstacle, probably, is that they must handle everything by themselves, ranging from cooking, changing accommodation, taking of themselves to a thousand unnamed tasks in daily life, particularly for these girls like me, it seems unstoppable challenges when living alone. Therefore, numerous questions appeared in my mind that whether I should leave my family behind, start my new life or give up my dream to become a nurse?
Finally, I followed my heart and kept going on my way, although I knew that there are a lot of obstacles waiting for me.
Finland – A wonderful country in my eyes
Indeed, I am extremely confusing while choosing the country where I can learn and get the valuable experiences during my student life. I realize that Finland has an equal and qualified school system, a science – based teacher training programme, differentiation, diversity in Students' Assessment, and transversal skills. These are the ingredients making Finland's education best in the world. Furthermore, Finland is considered as one of the happiest countries as well as the safest place in the world. Therefore, I decided to spend my time on studying and experiencing wonderful and valuable moments in Finland.
Apparently, nobody is perfect. Every and each country has its own shortcomings and benefits and Finland either. Tastes differ between people from various places so they see the world uniquely.
The cold and the darkness
When I say "Finland" to foreigners, some people are really scared and react like "Oops, it is extremely cold there. Why do you choose Finland to live and study?" Normally, winter is considered to start somewhere around the end of November and it lasts until early April. In the north, winter is coming sooner and it happens longer. Consequently, it is really boring and darkness all day and all night.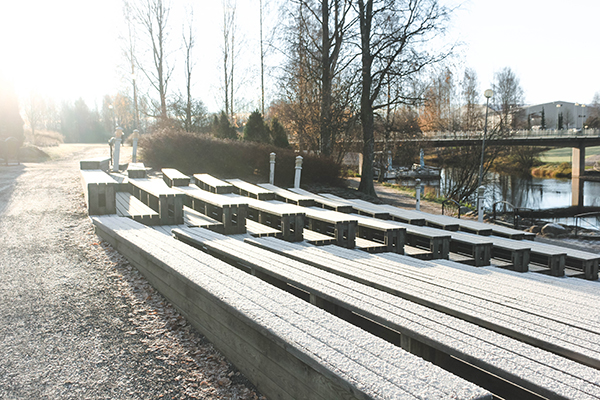 I am coming from the tropical country so it seems difficult for me when dealing with the cold weather like Finland. I still remembered the first few days coming to this country. I could not sleep well in the evening and always felt cold every single day, although the temperature was just around 15-17 degree in the autumn.
After two months, everything is becoming easy for me since my body temperature is adjusted automatically as well as my teachers and friends also share me some useful tips how to survive in the cold weather effectively.
What are the Finns like?
Admittedly, typical Finnish people are quite closed because they need their private space. In other words, Finns are not big talkers, and quite moments in conversations are not considered awkward. On the other hand, Finns are genuine, friendly, and polite in general. "Let's have a party sometimes" actually means you will be contacting the other people sooner or later for a drink, and they will be truly expecting it. And it is only the moment, they are ready to open their heart, give up their personal space, and be in harmony with the party completely.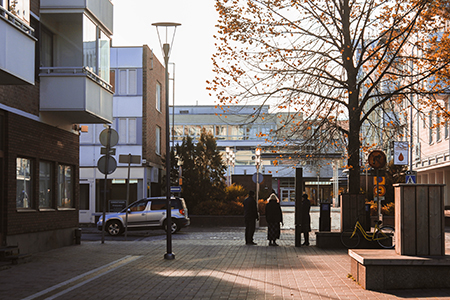 Finns are totally different from people, ranging from the Western to the Orient. Therefore, I was shocked a little bit when my Nepalis friends and I were on the car with the Finn guy – his name is Markus. Markus always kept silent all time from my school to the Attendo Nursing Home. How strange it is! Even I asked him some questions about Finland, he just replied with the shorten and simple answers.
However, I had the chance to work in team with him, indeed, he is sense of humour and pretty peculiar man. He sometimes made the jokes for everybody and we could not stop laughing with it. As a result, I change my mind not only about Finnish boys but also the people living in this lovely country. They are warm, open, modest, and sincere, even though they might tell you the exact opposite in somehow!
Oopps, How expensive it is!!
Finland is the first country in Nordic that I have had the experiences of going shopping and supermarkets. When I compare Finnish prices to "normal" price in my country, even in Los Angeles, the only thing I can say is "Oh, my Goodness, everything is so pricy". Supermarkets, restaurants, cafes, bars, pubs, services in general, rental fee, car fee, and whatever has a price on it is extremely expensive. Of course, I have never been in Norway or Denmark though, but many people say that couple of nations can compete with Finland when it comes to price tags in Europe.
Let me give some numbers to illustrate. For example, the bottle of smoothies in America costs only 2$. In the meanwhile, it costs more than 4 euros in Finland for the same brand. Beside, a main dish in restaurant will cost from 12 euros up and so on. Hence, this is the reason why I always consider everything careful when going shopping and cook the meal by myself at home in order save my budget.
I acknowledge that I cannot stand negativity and complain myself all day and all night, so I will try to figure out the "bright sides" in Finland.
Breathtaking Finnish landscape
Finland is known as "the land of the thousand lakes" which are famous, popular, incredible, and wonderful because its sustainability and "green" practices around the world. There are 188 000 lakes in Finland, ranging from the metropolitan area around Helsinki to Inari in Lapland. Especially, the atmosphere is super fresh and the tap water is delicious so you can drink it everywhere without concerns. Although the climate in Finland is serve cold, Finland can also grow vegetables and berries. Hence, for people who are addicted to salad and berries like me can find them easy in the supermarket, such as: Lidl, K-market, S-market, or Prisma as well.
Healthy and active lifestyle
It is not difficult to see many people running, swimming, and cycling every day. In Finland, fitness and healthy play a key role in their society. Therefore, the government approaches numerous health promotion programmes for children, young people and family during many years in order to improve the health of citizens and change the lifestyle of Finnish. Moreover, there are around 75 ski resorts in Finland and the big ones are in Lapland where is considered as one of the classic winter holiday destinations. Therefore, outdoor lovers can enjoy skiing and snowboarding almost eight months in a year with various activities.
Wonderful and beautiful cities
Each city and town has their own beauty and their own charm. I cannot express how impressive is! You need to come and see by your own eyes. Then, you can understand the culture, custom, and magnificent architecture deeply and completely. As far as we can see, Helsinki is the centre city in Finland where have convenient public transport, fantastic events, festivals, delicious restaurants, good food, and a lot of fun and interesting stuffs to do.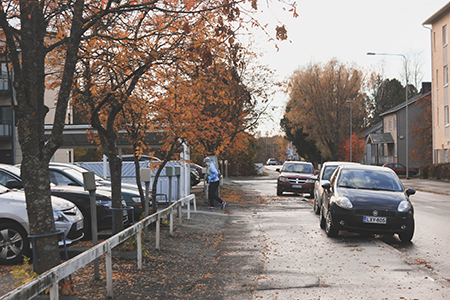 Furthermore, people can travel between cities conveniently by paying for a ticket with a reasonable price and does not take for a long time for their trip because the system of transportation is so good in Finland. Is it awesome? Here is the link www.visitfinland.fi that you can explore and find further information about this country. Then, come, visit, explore Finland, and feel by your heart. You can see how wonderful Finland is!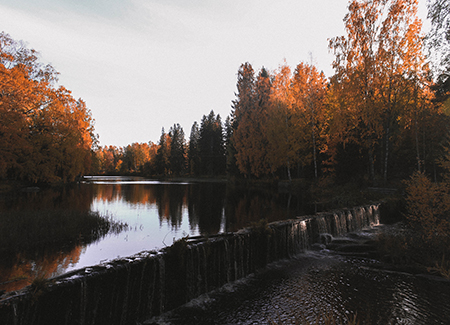 As I said above, every nation has their advantages and disadvantages. Most importantly, individual need to overcome the obstacles and do their best to achieve the success in the future. For me, this is the first time I live far away from home and I do not have any friends and relatives in Finland. However, I know clearly that I can grow up day by day, be a strong and successful girl in someday, if I can handle and deal with any difficult challenges in my life.
Vy Tran
Student