New knowledge, skills and contacts through blended mobility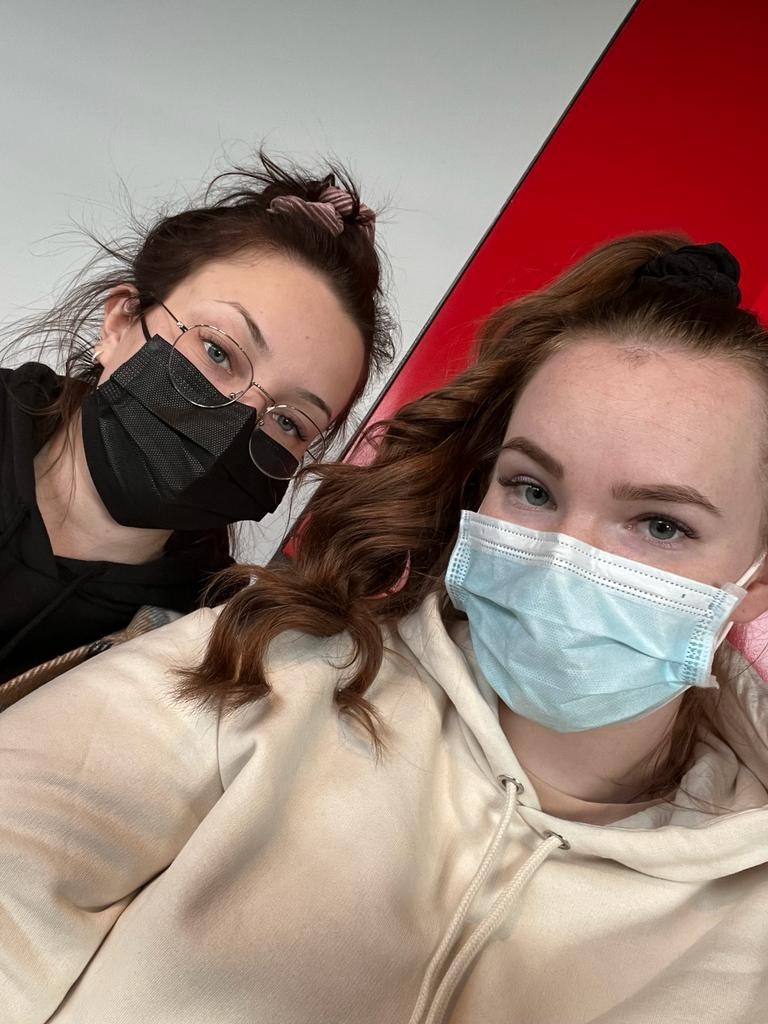 Physiotherapy students Silja Kauppinen and Emilia Lounatvuori participated in Erasmus+ Blended Intensive Programme related to paediatric rehabilitation organised by Ghent University. This blended course consisted of a virtual part held in 10–20 March 2022, and a physical exchange in Ghent, Belgium between 21 March–1 April 2022.
– We decided to participate in this intensive course, because we thought that it would deepen our theoretical knowledge and practical skills on paediatric rehabilitation. We also wanted to make new contacts, say Silja and Emilia.
Blended mobility is quite new mode of mobility, which consists of virtual studies and physical exchange. Virtual part can be before, during or after the physical part. In this case, the virtual part took place before the exchange period.
– Before the actual course, we had seven virtual pre-assignments, where we had to prepare workshops and study visits. During the two physical intensive learning weeks, we had lectures, workshops, study visits and group works in international, multi-professional groups. Every group had a case child for whom they made a rehabilitation plan during these weeks and all the lectures and workshops gave us information and knowledge for the cases. Programme also included company visits, which took place in the healthcare companies.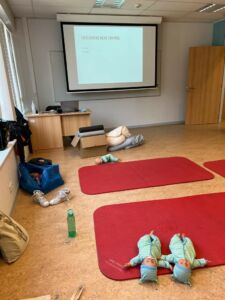 Workshop, where students practiced using dolls to deal with a paediatric patient with cerebral palsy.
– In the free time, we had welcoming ceremony, city tour, salsa evening and closing drinks. We had school from Monday to Friday at 9-16. In the evenings and during weekend, we explored the city and some other cities with our new friends.
Even though intensive courses are usually quite short, they offer opportunities to network and develop international skills.
– There were about 70 students participating in the course. They came from Finland, Belgium, Estonia, Austria, Spain, Ukraine, Portugal, Croatia, Germany, Lithuania and Romania.
Silja and Emilia tell that during the course, their skills to speak English got a lot better, and they got new international friends, learned a lot about new cultures, and got to explore a new country.
–  We also learned some international differences about rehabilitation and our study programmes, they continue. We believe that we will benefit from this course if we in the future work with children, because we learned a lot of new techniques that we can use with children.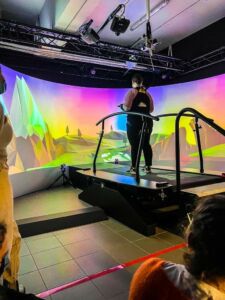 Emilia in GRAIL treadmill, which is meant for testing and analysing of walking and balance, and for rehabilitation.
Silja and Emilia were really satisfied with this experience, but they want to point out that in courses of this kind, the working schedules are tight and intensive.
–  We would definitely recommend this kind of intensive course for everybody, but we want to remind that it really is intensive learning and if you want time to do some free time tourist activities, you will need a longer trip.