From being a SeAMK student to working here as a project manager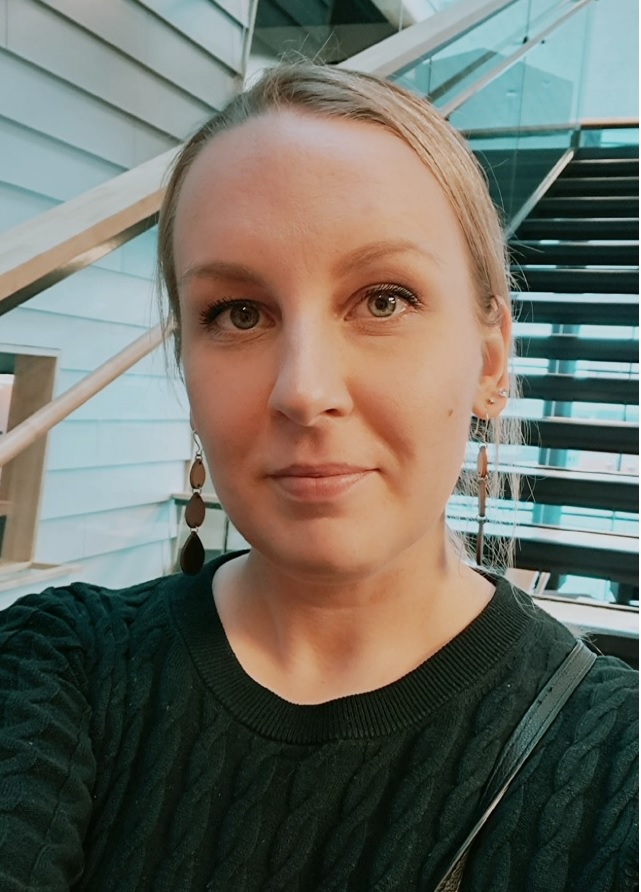 In high school, I had a hard time deciding what field of study I wanted. Some of my friends had strong visions of moving abroad or what their dream career was, but I didn't have a clear route in mind. I knew I was interested in business because my father was an entrepreneur, and I had an entrepreneurial mindset.
I started my bachelor's degree in SME business management in the fall of 2008. The atmosphere on the SeAMK campus was welcoming, discussions between students and teachers were effortless, and we had a lot of fun with different projects, an exchange student period in abroad, and of course student parties. I was a board member of the student union Yrkkärit, and we had a lot of nostalgic parties such as Sikabileet in the springtime.
A few weeks after my bachelor's degree graduation in December 2011, I had a permanent job in a small SME company as an office administrator. I was responsible for the company's transactions and B2B customers' orders. After some years, the company crew and I were working as a payment consultant and team leader, and I was taking on more responsibility in other functions of the company.
At some point, I had a desire to start studying again. I felt a master's degree could make it possible to have more career opportunities, and I also wanted to develop myself. I was SeAMK's alumnus and had up-to-date information on the study possibilities, so I applied to SeAMK's master's degree program in international business management, got approved, and started part-time studies in the fall of 2016 on the side. My employer was supportive towards studying, and I had occasional days off from work to join lectures on Fridays and Saturdays.
I remember the studying period as being quite demanding and quite hectic because, at times, it took strong will to participate in lectures after a long work week and do assignments on Saturdays. Quickly, I learned that it was important to keep a regular pace with the studies and mark the days off in the calendar for relaxing and being with friends and family.
The study group was international, and at the time, most of the participants were from Finland and all over Asia and Europe. During the studies, students were able to do job-related assignments, where they developed or examined their own or their employer's company and wrote essays on the topic. It was interesting to do job-related assignments because it was something concrete you were examining. This brings surplus value to the employer if employee is interested in developing the company`s functions and operation models in his or her studies.
I graduated in December 2018 and got my master's degree. After the company acquisition, I was promoted to Sales Support Manager and, after a while, to Unit Manager. During my career, I made many R&D initiatives that developed the company's service and company processes.
The circle has closed, and now I work in SeAMK RDI, Entrepreneurship and Growth team as a project manager. I feel very welcome working here. Team spirit in SeAMK is great, and the work itself is interesting and challenging.
My message to the new students is that you don't need to know what your dream job is or have mind-blowing business ideas. Just do your best, complete your studies, seize opportunities, and it all will be figured out.
Emmi Tuurinkoski