Vol 13 Ana our student ambassador: Finnish Feast Holidays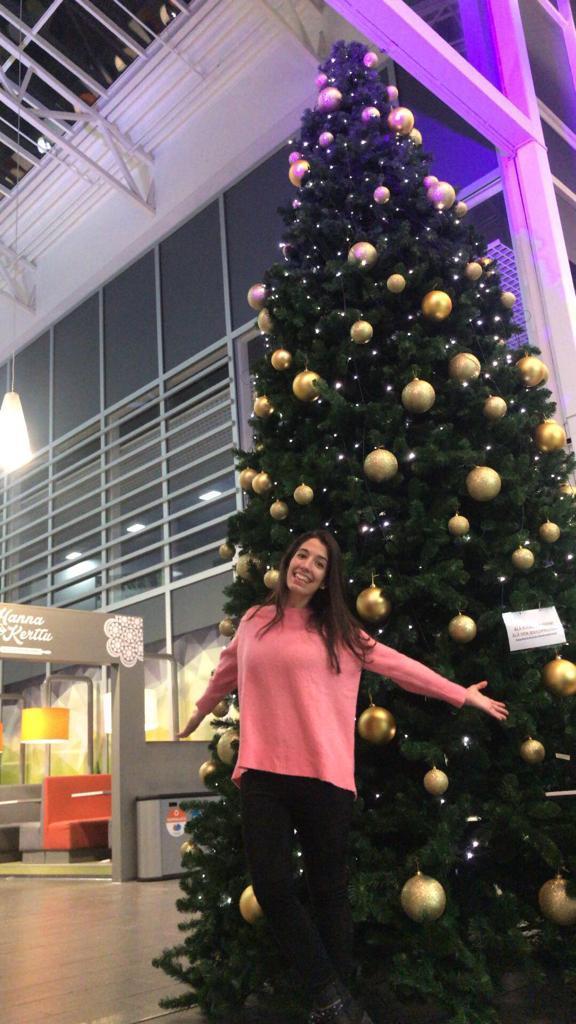 Hey hey!
Today, I want to talk you about the Finnish holidays and feast.
During my stay here (and in some researches), I have seen some common holidays in Spain and Finland, and other different which we don´t celebrate in Spain, and also some feats which we celebrate but are not celebrated in Finland.
In Spain we celebrate the first of May the "Labour day". This day, is a national day, so the people don´t work, and can assist to some public events where they can celebrate this day with the rest of the people who want to celebrate this day. All these events have relation with the Labour Day, but we haven´t got carnival or something similar. However, in Finland this day is the largest carnival in the country. This is very different with the feats which we have in Spain this day, because we can see some events, but none is similar to a carnival.
Another important day in Finland is the "Independence day", which is the National Day on 6th December. In Spain, on 6th December we also have a national feast, which is the Spanish Constitution day, while our National Day in Spain is on 12th October. These days are different in terms of celebration. In Spain this day is very important, but the shops are not decorated on the occasion of this day.
Other difference is "Midsummer" which is celebrated in Finland. In Spain we haven´t got this day, and the most similar feast could be when some neighbourhood celebrates the beginning of the summer with private parties in the swimming pool, but it isn´t a normal celebration, also some families or friend groups can meet to greet the summer together.
Christmas is similar in Spain and Finland, but something which has come to my attention is that in Finland the sauna is typical, also in Christmas, when the families can go to the sauna to stay together, talk, drink, and having great moments together. It´s very different for me because I have been in a sauna only one time in my life. For this reason, it´s curious thinking in family meetings around the sauna during Christmas. Also, in Finland the families make a big effort on the Christmas decoration, and it is usual to see in all the windows some lights in Christmas time. I really love it, because I love Christmas celebration and I enjoy preparing the house for that days, because the houses wear different and more pretty than usual.
Finally, what struck me most is that 1st January people sleep as much as possible to begin the year relaxed. In my country we don´t try sleeping as much as possible this day, we just sleep as we usually do, but I think that I´m going to implement this tradition in my first day of the year, each year, and then I will stay the whole day with my family. I think it will be the best way to begin the New Year.
In conclusion, before my arrival I had thought that in Finland the people weren´t as familiar as they are, and I really like and understand it, because due to the hard winter, families should stay for considerable time together, so they have lots of activities to enjoy in family, and I like all the moments in family, so I love seeing the families spending time together during the whole year, also in holidays.
I hope to learn a lot of these traditions during my stay here, and if you have any question, suggestion, or you just want to talk about Feast and Holidays in your country, I will be happy reading you.
Meet us in our blogsite soon!