Seinäjoki felt right at home for Francisca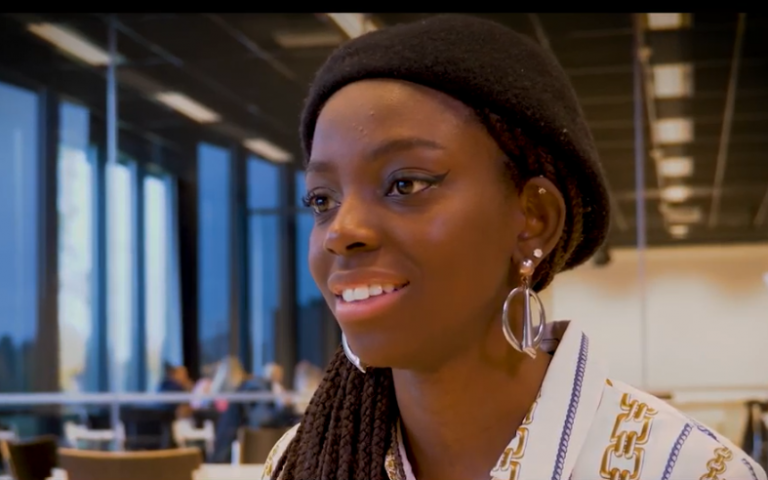 Francisca Gomes from Lisbon, Portugal is an International Business student at SeAMK. She's in the last year of her studies and currently writing thesis.
We asked her couple of questions about her coming to Finland and how has she felt about her studies.
How was SeAMK selected as your place of study?
"Well, I'm from Lisbon and studying in Finland was like my dream, once I started looking for universities I found out that Seinajoki was in a perfect place and I decided to visit, I still remember my first time here and I felt at home, after that everything went smoothly and I moved here!"
What has been the best or most memorable in your studies so far?
"The people, the teachers, the university, the services!! It was also so good from the beginning that I felt immediately at home!! The parties were also amazing and the school as an amazing atmosphere!"
How do you feel about the quality of education?
"I feel the quality was super good and allows you to change and adapt your studies according to the person you are and how you learn better, it gives you a chance to be part of your own learning, and that was super empowering throughout my studies."
Do you feel that this education gives you tools for working life?
"Indeed, not only tools but network and people which in my opinion is the most important for the future."
What are the employment prospects in your industry? Do you have any hopes or dreams for your own career path?
"At this point, I'm super excited and a bit afraid of what is coming next, I feel I would like to study and specialize myself a bit more in some area before making the decision of pursuing some career path! Overall, I'm optimistic about the future."
What kind of spirit does SeAMK have?
"SeAMK inside and out breathes happiness and teamwork which are game-changers for anyone's future."
What kind of student city do you think Seinäjoki is? What are the best aspects of the city?
"Seinäjoki is a small city and very easy to reach everything just walking or with a bike which makes life easier and super accessible! The best I would say is SeAMK :)"