International Week 2021: Lieven Theys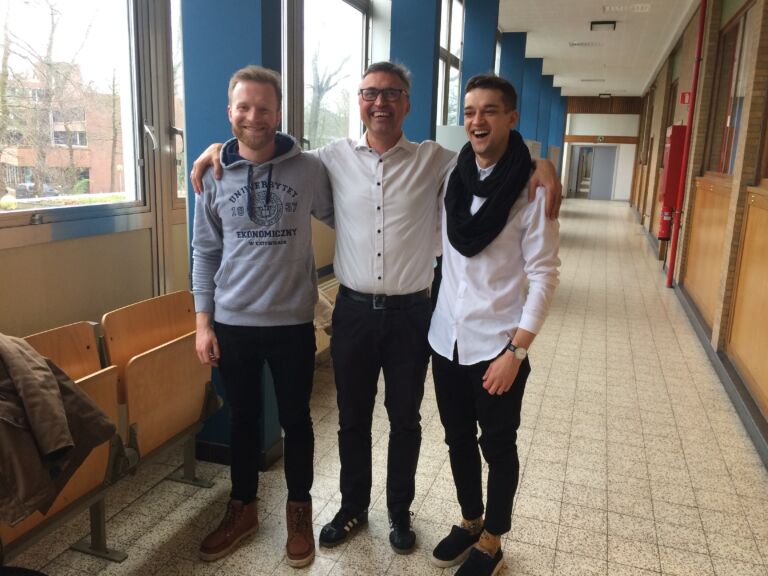 What was the topic of your lecture? Why did you choose it?
The topic of my lecture was 'Corporate Social Responsibility (CSR) in Belgium'. It is a subject close to my heart. After all, it is about our common future. Even though every student has heard about it before, many questions still arise. Especially how we can evolve towards sustainable business management is an intriguing question for me and most of my students. This question is also the subject of a project-based module that I teach at my home institution. Your invitation was an opportunity for me to reflect on the state of affairs in Belgium. At the same time CSR is a subject for which I hope students, especially those between 18 and 22 years old, will be very motivated. When, earlier on, I gave the course and the project at my home institution, I fortunately noticed a concern and a certain enthusiasm for learning about it. Especially when the students themselves, in the framework of their project, are allowed to go on research and share their message with secondary school students, I notice their enthusiasm.
What is best in international cooperation and teaching exchanges?
For me, it is about meeting new people and learning from their approach. Intercultural differences fascinate me. Does what I thought I knew correspond to what I actually experience in that encounter with people from another country or culture? Only by really working internationally can you experience it and grow your own skills in it. Literature alone is certainly not enough. You have to be able to meet each other and there has to be a reason for working together.
What would you like to say about the cooperation with SeAMK?

My home institution Howest worked with SeAMK in two areas. First within the framework of a European project and then for playing an online serious game with students from my own University of Applied Sciences and students from partner universities, amongst which SeAMK, in other countries.
The first time I worked with people from SeAMK was in 2016. In June 2017 I was then able to visit SeAMK. The welcome was warm. It was a pleasant three-day meeting on the SeAMK campus. The meeting was one of the transnational meetings within the framework of a three-year Erasmus + project called Consume Aware. It was pleasant to work together with Marjo Arola, Juhani Palomäki, Ville-Pekka Mäkeläinen and Marja Salonen.
Later on I could host Villa-Pekka and Juhani myself at Howest, Villa-Pekka for the Erasmus+ Project, Juhani as coach of his students who came to play the serious Markstrat game at Howest. The cooperation with professors and students was very pleasant. It was nice to reciprocate their hospitality. I hope they enjoyed it as much as I did when I visited Seinäjoki.
All this has been made possible thanks to the international network Dukenet which SeAMK and Howest both belong to.
I hope we can further cooperate in the future.
Lieven Theys
International Coordinator Business Management
Howest University of Applied Sciences (Belgium)