International Week 2021: Jolanta Preidiené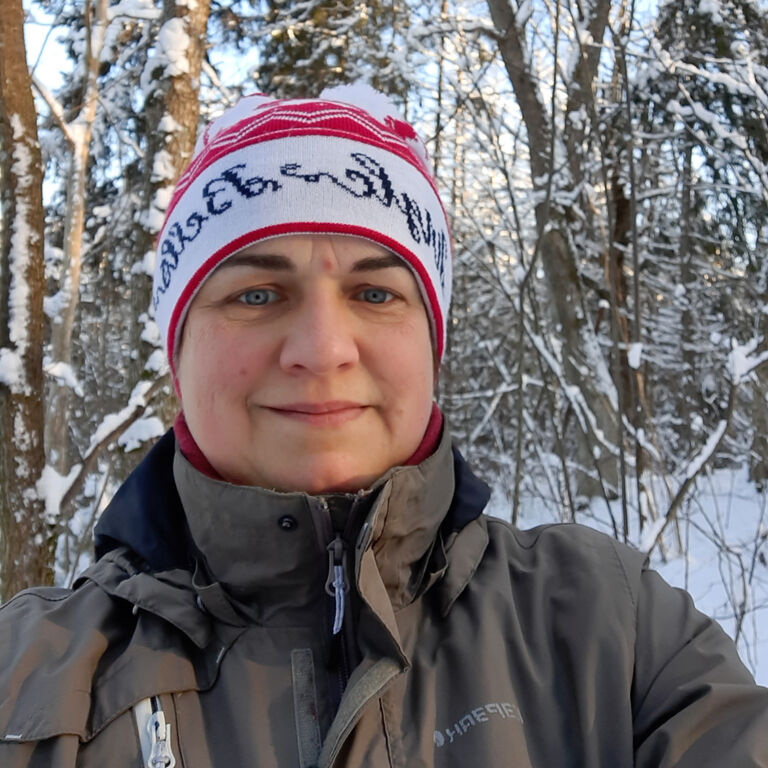 Why did you take part in the programme of Virtual International Week of SeAMK?
The Virtual International Week of SeAMK attracted attention with the splendid programme including the relevant topics about the new Erasmus+ programme and RDI. Besides, such type of activities allows to have a networking possibility which is crucial for the HEIs staff, and especially during the current isolation period.
What kind of thoughts/ ideas did you get from the presentations?
The presentations of the programme gave a possibility to get relevant information about the nearest future of Erasmus+ programme. The other important aspect was to know about SeAMK RDI activities and to have a possibility to discuss possible ways of cooperation in this and the other HEIs activities areas.
The Finnish quality always impress, and this event was not an exception. It was nice to see how much everybody at SeAMK is truly involved and responsible of his/her activities, how fluent is the relation between the strategy and its implementation.
In your opinion, what are the pros and cons of a virtual international week?
Any form of the International Week gives knowledge transfer and networking possibility. Undoubtfully, the physical events have much more advantages, first of all – the advantages of the physical meeting itself. The science has proved already that virtual contact cannot fully substitute the physical one. The virtual communication has technical and psychological disturbances, which the online technologies cannot overcome. Besides, the current pandemic situation and the quarantine caused the so called "screen fatigue". On the other hand, all of us lack of the contacts, thus any form of meeting is better than no meeting at all.
What would you like to say about the cooperation with SeAMK?
SeAMK and VIKO started the cooperation more than 20 years ago. The maturity of partnership allows to know and fully trust each other. It's always a great pleasure to meet and talk to SeAMK colleagues, to exchange ideas and thoughts and be fully aware that we understand each other. Dare to say that we have stepped over the formal cooperation stage already a long time ago.
Besides the close cooperation between the International Offices, we conduct students and staff exchanges, mutual projects and other activities. Recently the double degree agreement was signed for the International Business programme.
The Virtual International Week of SeAMK inspired and reminded about the cooperation extension possibility to the RDI field.  Wish that this would become a new era in our cooperation history.
JOLANTA PREIDIENĖ,
Head of International Office,
Vilniaus kolegija / University of Applied Sciences (VIKO)
Photo: Daily hiking in snowy Lithuanian forest served for the closer feeling to Finnish atmosphere ?