International Week 2021: Anamarija Kejžar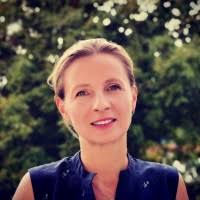 What was the topic of your lecture? Why did you choose it?
Care for people with dementia in Slovenia. I chose it because my work in the field of dementia – in practice as a director of home for elderly, as also assistant at Faculty, researching and lecturing dementia and role of social work regarding remaining dignity in life with dementia.
What is best in international cooperation and teaching exchanges?
I think the best result for students is to hear expiriences from abroad, learn from it; end for teaching staff the possibility to share knowledge and ideas.
What would you like to say about the cooperation with SeAMK?
Instead of coming to SeAMK I had "mobility" with video lecture. I think it was good expirience for all of us, last Autumn and during International week. Personally I think there is much more to see and to learn by coming to other country, to see how is care for people with dementia really working – but I am glad I could have lecture also and grateful to Tiina Kohtamaki, who organised it.