Insight in my Courses, part 1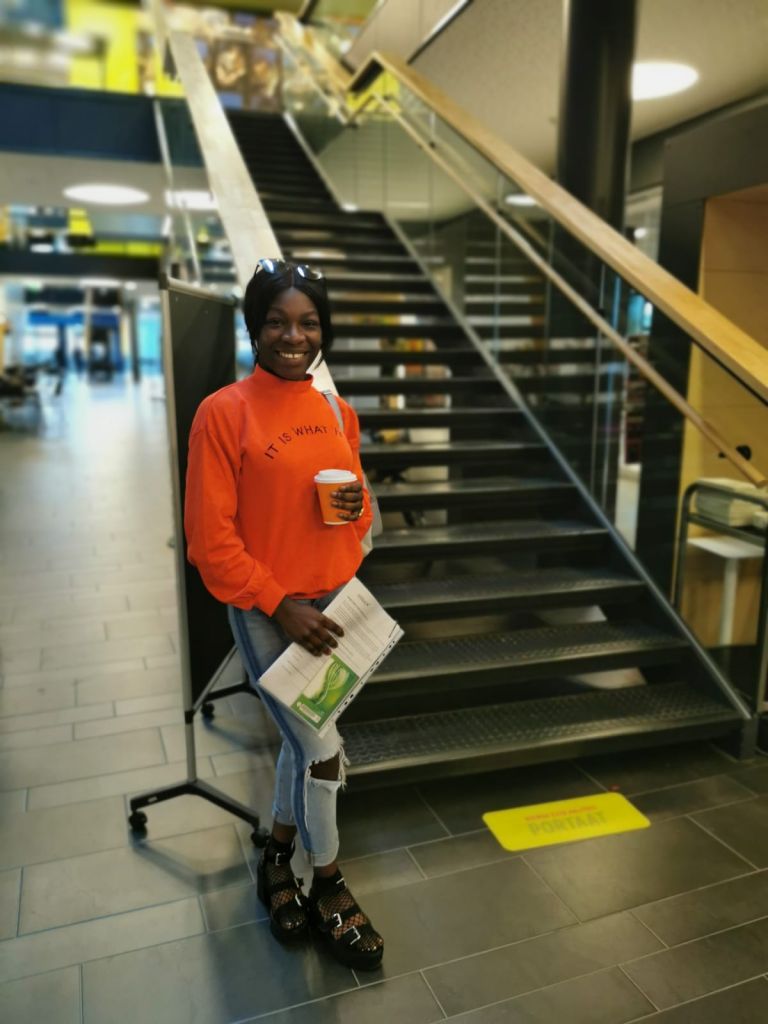 Hello everyone!
I am back with a new Blog and today I would prefer talking about the courses I enrolled in at SeAMK. If you are a future student of SeAMK or if you have any questions in general, feel free to contact me, I will be willing to answer all questions.
I will try and do it chronologic starting in Germany when I chose which courses I wanted to have.
When planning a semester abroad you need to fill out a Learning Agreement. This Learning Agreement is an agreement existing between you, your home university and your partner university. The learning agreement is divided into 3 parts: Before the Mobility, During the Mobility and After the Mobility. It needs to be signed by you, your home university and your partner university. I will attach a picture for you to see how it might look like. In my learning agreement my home university, my partner university and I decided that I will have the following courses: International Business Operations and Strategies (6 ECTS); Cross-Cultural Business and Marketing Communication (6 ECTS); Foreign Trade Operations (5 ECTS); Business in the EU (3 ECTS); Doing Business in the Nordic Countries (2 ECTS); Business in China (2 ECTS); Doing Business in English (3 ECTS) and Business to Business Marketing (3 ECTS). All in All, this are 30 ECTS. Before all courses started I got the information that Business in China can not take place this Autumn Semester. Luckily my home university made me fill a form in which I needed to show all the courses my partner University offers for my course "International Management". I was supposed to write more courses than I will attend to into the form in case of issues where one course we have agreed on in the learning agreement can't take place for any reason. Instead of Business in China I then chose Digital Business Models and this was fine for my home and partner university. When I arrived in Finland the coordinator of International Mobility Services and other people working at the International Office being responsible for Incoming Students introduced the University to us. They also showed us in which week the courses will take place. In Finland the schedule is structured by weeks. When I came to Finland this was something completely different and new to me. In Germany I get my schedule right at the beginning and we do not pay attention to the weeks. In Finland, on the other hand, the schedule can be reviewed 6 weeks beforehand. The schedule might change every week too. This is why it is really important to view the schedule at the end of every week. Lectures for me started in week 36 and I could review my schedule till week 42. My weeks at SeAMK have never been fully packed with lectures. One lecture literally takes 1 hour 45 minutes. The flexible schedule of me allowed me to do a lot of activities in between such as playing Futsal every Thursday afternoon, go for jogging in the morning when I had lectures at 12 in the afternoon for instance, go for dinner outside when I had lectures in the afternoon or do many other interesting activities. There is always time to do my assignments too after the lectures or some days after the lectures. This is one thing I love about SeAMK. Next to my studies I had time to do a lot of freetime activities and still study effectively.
In my next Blogs, I will describe every course I enrolled in and my experience in that particular course. Stay tuned.
M-M. Aboagye
#seamk #seamkstudents #seinäjoki