Developing International Skills through Internationalisation at Home Activities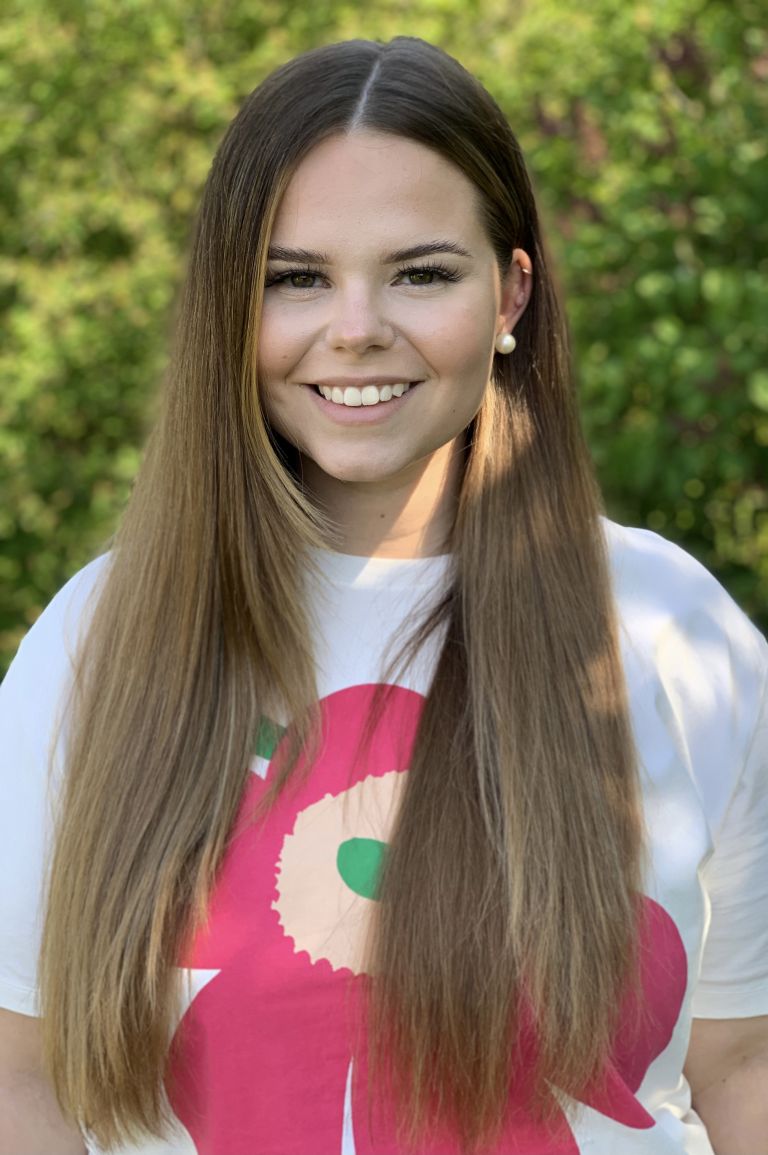 Internationalisation at home means experiencing and learning internationalisation in one´s own home university. Language and cultural studies as well courses taught in English are internationalisation at home. Also, to name a few, being a tutor to international students, participating in international projects or working as an assistant in international seminars or conferences are ways of internationalisation at home.
Natalia Rask is a student of SeAMK English-taught Degree Programme in International Business, where students are from different countries. Natalia has developed her international skills and competences through different kind of international at home activities during her studies at SeAMK.
– I have always been quite talented with languages, and I thought it would be nice to develop my already good English skills and to challenge myself, Natalia says as reason for her decision of studying in English.
– Also, degree studies in English looks good when applying for a job in the future. My language skills have gotten even better, and I don't feel nervous to speak in English anymore. Studying in an international group has taught me a lot from different cultures and it has been an eye-opening experience.
Natalia also worked one year at SeAMK Student Union SAMO, being responsible for international affairs.
– My tasks as an international affairs person were, for example, training the international tutors, arranging orientation days with the international office and arranging fun activities for exchange students such as trip to Lapland. My favourite thing was the Lapland trip for sure! We visited Santa Claus, saw reindeers and visited a husky farm where we could take a husky ride. That was super cool!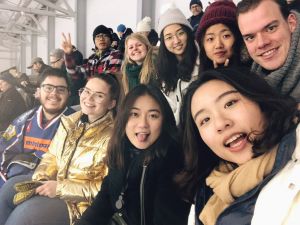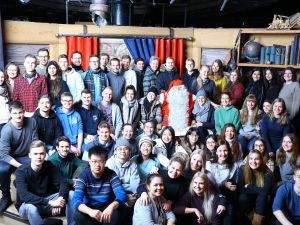 In the autumn semester of 2020, Natalia participated in a virtual exchange, which was organised together with SeAMK partner universities from Hungary, Germany, the Netherlands, Poland and Romania.
– I was supposed to do my exchange period in Belgium, but because of Covid-19 I wasn't able to go abroad physically. Luckily, I heard about the possibility to do my exchange virtually. I attended different course modules that were taught by different European universities. Each module had lecturers from two different universities and the lectures were held in Teams and Zoom. In addition to the lectures, we did group works and other projects with our virtual classmates. All in all, the virtual exchange was a good experience, and we were able to get insights of each countries' cultures and teaching methods, which was really nice!
Considering skills and competences achieved during these international experiences, Natalia is positive they are useful also in working life.
– My skillset has grown considerably. I know how to work with people from different cultures and take their cultures into consideration. Also, I have developed my leadership skills, language skills and I know what it takes to study 100% online. I will benefit from the skills I've learned not only in working life but in every aspect of my life!