SeiES - awesome networking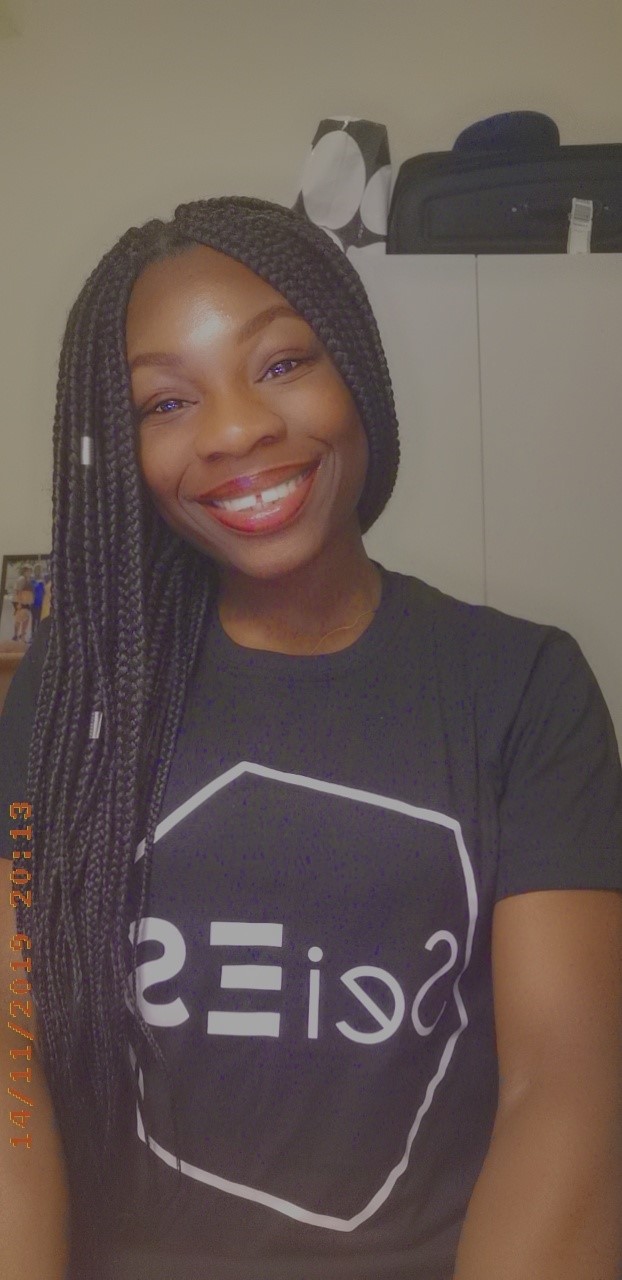 Hello everyone,
today's Blog is going to be about SeiEs. In my picture you can see me wearing a T-Shirt of SeiEs. For your information: I am going to tell you what & who SeiEs is and about their activity offering at SeAMK.
SeiEs is an abbreviation of Seinäjoki Entrepreneurship Society. As the name perfectly describes: SeiEs is all about Business, Business, Business, Business and Business. SeiEs is a society offered at Seinäjoki University which encourages young people or people in general to think about Entrepreneurship. SeiEs is not only a Society in which constant group meetings take place and where the members talk about Entrepreneuerships. No, SeiEs' core value is to make Entrepreneurship likeable and attractive to people by offering certain kinds of events (I will mention them in the following). SeiEs is run by several motivational and inspirational Students who are open-minded, friendly, helpful and nice to be around. From my own experience I can say that SeiEs is not just a place to attend to when wanting to talk about Entrepreneurship, but rather a place to go to when having personal issues as well.
SeiEs offers many events of value and helps people being members get to know how Entrepreneuership is at first hand. When I came to Seinäjoki I volunteered for SeiEs (that's why I have this T-Shirt) & by volunteering I am able to attend every event freely (because I paid a fee to be part of SeiEs). Even People who are not part of SeiEs can always register for the upcoming events and be part of them.
Every month SeiEs has a Monthly Meeting. The First Monthly Meeting we had this Autumn Semester, beginning in October, was held in a bar called <Still Standing>. This bar is run by a Finnish woman and her Moroccan husband. We were able to ask all our questions about being independent and running own businesses. It was awesome & we also got offered food (Food is always part of SeiEs Events!)
Another event which was organised by SeiEs is called <Harvest>. Harvest itself was not organised by SeiEs, but the trip to Vaasa, the city where Harvest took place, was organised by SeiEs. Harvest is an event where many entrepreneuers and companies encounter each other. The entrepreneuers and companies hold speeches about their businesses and mostly also give advices about how it is to be an Entrepreneuer. Harvest was so far one of my best experiences in Seinäjoki. The Bus was organised by a SeiEs member & it was a comfortable trip too.
<Smart Ladies> is also an event which has been organised by SeiEs. I loved this event and I can not wait to be part of it again. At Smart Ladies, Ladies come together and talk about the role of a woman in the business world. The interesting part of this is the different cultures of women coming together and sharing their point of views on that.
Furthermore, SeiEs also organised an event called <undecided future> in which two guest speakers were invited to and shared their experiences about entrepreneurship. It was really interesting to hear about both positive and negative experiences entrepreneuers make.
The last but one event which was organised by SeiEs was a visit to a <Distillery Company>. The company is called Isokyrö. This visit was so interesting too, simply because they took us through their production facilities and made us have a wine testing too. We were warmly welcomed and I think everybody who was part of the trip was grateful to visit a company like that.
So far so good! SeiEs is, in my point of view, an awesome networking link & I must say that I am really going to miss each and every member of SeiEs. I am looking forward to attending the left events and I am aware that the upcoming events are going to be of great value too.
Thank you SeiEs & Thank you for reading.
M-M. Aboagye
#seamk #seamkstudents #seinäjoki